A big part of our veganism at Crunchy Vegan is all about supporting the local community. We love to shop local. We also love to shop vegan; and while the internet is a great resource for finding vegan goods that can be delivered, we think it's much more important to support our friends, family, and neighbors when we can.
Before we can do that, we need to know who is out there to support in the first place! That's why we've begun to list all the local vegan business-owners we know about. If you know about a business that you don't see listed, please let us know by emailing us at crunchyvegangal@gmail.com.
Artisans | Caterers | Food + Beverage | Markets | Professional Services | Retail
---
Vegan Artisans

Craft-Makers
Urban Goddesses, Jewelry
Shop on Etsy.
Alison Skorko is a vegan jewelry artist. Her work, from gemstones to her handcrafted 'vegan' wire necklace is exquisite.
Florists
Local Color Flower, Florist
www.locoflo.com
Like on Facebook | Follow on Instagram | Chat on Twitter | Adore on Tumblr
Local Color Flowers is a Baltimore-based floral design business. They create personalized arrangements and bouquets from fresh, seasonal, and sustainable flowers cultivated by local specialty growers. They are committed to responsible use of resources, supporting the local economy and promoting neighboring farms. Local Color Flowers provides their clients an environmentally and socially conscious alternative when purchasing flowers.
---
Vegan Caterers
Nourrie Cousine
https://nourriecuisine.com/
Like on Facebook | Chat on Twitter
Nourrie Cuisine is committed to fresh, wholesome, organic food that feeds both the body and soul. We offer catering, personal chef, and prepared meal services direct to customers throughout the Mid-Atlantic Region, as well as cooking lessons and one-on-one coaching.
Our field marketing services represent companies who share our vision of a healthy, sustainable planet. Through partnerships with socially responsible corporations, Nourrie Cuisine seeks to advance the natural products industry and make a positive impact on society.
---
Vegan Food/Beverage Producers
Amazi Foods
http://amazifoods.com/
Shop the store | Like on Facebook | Follow on Instagram
This Maryland/D.C-based business is woman-owned. Their foods use simple, organically-grown ingredients and are totally clean, without additives or preservatives. The plantains used to make their snacks are ethically source and produced in Uganda to encourage value chain development and job creation. The plantains are uniquely dried and roasted for an unparalleled plantain chip experience. Super hearty crunch, no grease, and bold flavor. They're great for dipping, dunking, and topping.
Booch Leggers Kombucha
Like on Facebook
Brewing Good Coffee Company
www.BrewingGoodCoffeeCompany.com
Shop the store | Like on Facebook | Follow on Instagram
Brewing Good Coffee Company is a vegan-owned craft roaster of fair trade, organic coffees. They donate 10% of proceeds each month to an animal rescue or advocacy nonprofit. Brewing Good Coffee Company Co-founders Justin Leonard and Karla Goodson are coffee enthusiasts with a desire to do more to help animals. We're also dedicated dog parents – shout out to August, Jessie, and Mr. Jim!
Donut Alliance
Like on Facebook | Follow on Instagram
Small batch, vegan donuts sold wholesale and at pop-ups and events.
Hvmble Vegan Kitchen
Like on Facebook | Follow on Instagram
Vegan and plant-based eats, like donuts! Food is typically served at pop-up events.
Mobtown Fermentation (Wild Kombucha)
www.mobtownfermentation.com
Like on Facebook | Follow on Instagram | Chat on Twitter
Mobtown Fermentation is a small Baltimore based company specializing in the art of fermentation. They brew their own unique brand of kombucha and currently have four flavors available: mango-peach, ginger-grapefruit, elderberry, and apple spice (and more to come, according to intel!). Mobtown Fermentation's mission is to promote a healthier lifestyle by sharing delicious and completely natural kombucha with their friends and community at affordable prices. Their unique blend is geared towards making Wild Kombucha enjoyable to the average Joe in addition to long time kombucha drinkers.
To boot, the three fellas behind Mobtown Fermentation—Adam, Sergio, and Sid—are pretty rad dudes.
PEP Foods
www.pepfoodsinc.com
Like on Facebook | Following on Instagram | Chat on Twitter
PEP Foods is a collective of vegan businesses in the Baltimore, MD area that has developed a line of delicious, healthy foods that offer an affordable alternative to animal products. The main goal of PEP Foods is to increase the demand for vegan cuisine by creating great-tasting, cruelty-free products that anyone can afford.
This is Vegan Foods
www.thisisveganfoods.com
Like on Facebook.
This Is Vegan Foods is on a mission to bring delicious vegan food to those who care about the impact of what they eat, and provide great alternatives to those with allergies to dairy, nuts, and gluten. Many vegetarians struggle to give up dairy cheese because they miss the taste, melt, stretch, and texture hard to find in other vegan cheese alternatives. With This Is Vegan, you don't have to miss it!
Wild Radish
Like on Facebook | Follow on Instagram
Based in Hamilton-Lauraville, Wild Radish specialize in delicious plant-based food and fun, educational vegan-living workshops.
---
Markets
Earth Origins Market
http://www.earthoriginsmarket.com/
Review pending.
Farmers Markets (Multiple Locations)
Always a great option for getting fresh produce and many markets will have specialty vegan vendors. Find the market closest to you.
Mill Valley General Store, Baltimore City (Remington)
http://millvalleygeneralstore.com/
They have a wonderful bulk section. You can also sign up for a One Straw Farm CSA and pick up at this store. You certainly can't complete your entire shopping here every week, but they're a great store to support.
MOM's Organic Market (Multiple Locations)
Crunchyvegangal Favorite!!
My absolute favorite store ever! Roots Market has more vegan stuff, but MOM's has just been much more accessible to me, and I love that there's now a location in my neighborhood that I can walk to! MOM's will also offset the emissions from customer travel.
The Natural, Timonium
Before Trader Joe's, before Whole Foods, and way before MOM's, there was The Natural. The Natural is a tiny little store, but they pack a surprising amount of products in. You could probably complete all your shopping here. But in an emergency, they're across from a Giant Food Supermarket which has a significant "health food" section. The Natural also has a vegetarian cafe in their store.
OK Natural Food Store, Baltimore City
http://www.oknaturalfoods.com/
This little shop is everything. And by that I mean it's quaint, welcoming, diverse, and locally owned. The store is tiny, but just because it's a small shop doesn't mean they're terribly limited in their supply….damn they're efficient! OK Natural Foods has all the essential divisions of a conventional market. They've got dry goods, candies, dairy, frozen, snacks, bulk goods, and so on; and (perhaps best of all) individual Tofutti Cuties (ice cream sandwiches) for 65 cents! Plus, they offer really competitive prices on their products, and great sale prices! You may not be able to complete all your shopping here, but you can save a lot of money AND support a local business, while supplementing between larger trips to the conventional market.
Roots Market, Clarkesville
A wonderful market that emphasizes vegetarian foods over meat (which is stuffed into a corner!!). Roots is fantastic; they always have the latest vegan products and their fresh prepared foods have never disappointed me. The best part is that Roots is part of the Conscious Corner shopping center, where you can eat at a vegan restaurant, shop at a pet store, buy goods from a fair trade shop, and shop for some organic, biodynamic, vegan wines and gluten free beverages.
Trader Joe's (Multiple Locations)
I can't seem to complete all my shopping at Trader Joe's. But they're a familiar market for many. They're also incredibly affordable. On top of that, some of the Trader Joe's brand vegan items just can't be beat!
Whole Foods (Multiple Locations)
http://www.wholefoodsmarket.com/
I love Whole Foods. They just always seem to be missing that one thing I really needed. Different locations also stock different foods, and I tend to forget which is which. My favorite part of Whole Foods, however, is there prepared foods and the salad/hot bar. They make great meals!
---
Professional Services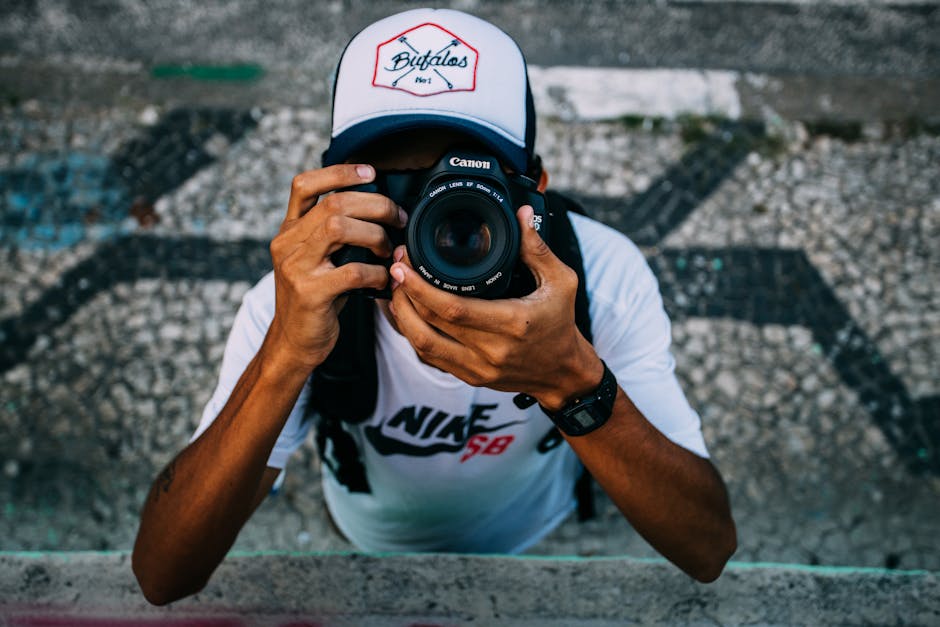 Photography
Balance Photography, Photography
http://balancephotography.greenweddingshowcase.com/
Like on Facebook | Chat on Twitter
Coral Dove, Photography
www.coraldove.com
Like on Facebook | Follow on Instagram | Chat on Twitter
Caitlin Taylor, owner of Coral Dove, is a feminist wedding photographer based in the Frederick/Baltimore area. She loves photographing non-traditional weddings, especially vegan couples! Her biggest inspiration is the world around her and a huge influence on her work is being vegan. If a couple brings an animal to their shoot, they might have more photos of their critter than them!
Therapists
Krista Verrastro, MA, RDT
Registered Drama Therapist
www.kristaverrastro.com
443-885-0970
Facebook
Krista is a therapist in private practice in Owings Mills. She works with children, teens, and adults dealing with various issues but specializes in abuse-related trauma and other boundary issues (e.g. bullying, lack of assertiveness, and relationship issues). She is a drama therapist, which means that she often uses dramatic and other creative techniques in addition to talking during sessions. As a vegan for 6 years, Krista understands the unique challenges that vegans face, such as feeling isolated and experiencing activist burnout. Krista feels that the therapist and vegan aspects of her are very interrelated because both are important to her in bringing positive change to the world.
---
Retail
Hill Killer
www.hillkiller.com
Shop vegan items online | Follow on  Instagram | Chat on Twitter
Hill Killer is an independent group of designers, athletes and motivators who collaborate to produce unique, high-quality cycling and triathlon gear and experiences. They're based in Baltimore and the owners are vegan. Prominent vegan lines offered: No Meat Athlete, Team Vegan.