This article was originally written for and posted to VeganTravel.com.
---
In 2015, I embarked on my first solo-travel-for-pleasure adventure via the Holistic Holiday at Sea vegan cruise—you know, the one that's always advertised in VegNews Magazine! I had seen the ads year after year for this vegan cruise and when I got my first bonus check after grad school, I decided it was time to treat myself! On the surface, the experience was overall enjoyable and fulfilling. As I reflect back on the cruise, however, I have mixed feelings.
First Impressions
As I waited in the airport for my connecting flight to Miami, I was sitting beside a woman with a yoga mat in her carry-on. The odds weren't necessarily that much in my favor, but I figured I'd ask if she was headed to the same cruise. Indeed, she was. When we landed in Miami, we shared a taxi to the port and I was comforted to know that there would be at least one semi-familiar face during my trip.
As we first boarded the ship, the fact that half the passengers were omnivores travelling not as a part of the Holistic Holiday At Sea caught me off guard. It turns out, the Holistic Holiday at Sea group, though growing in size each year, was only a portion of the ship's passengers. Well, that squashed my dreams of a meat-free vacation. Our first meal in the buffet was a crowded and unpleasant experience—I was starving and forced to wait in line with the many other vegan passengers at the small, designated vegan section of the buffet while I saw (and smelled) rotting flesh abound. This, I must confess, was a terrible disappointment.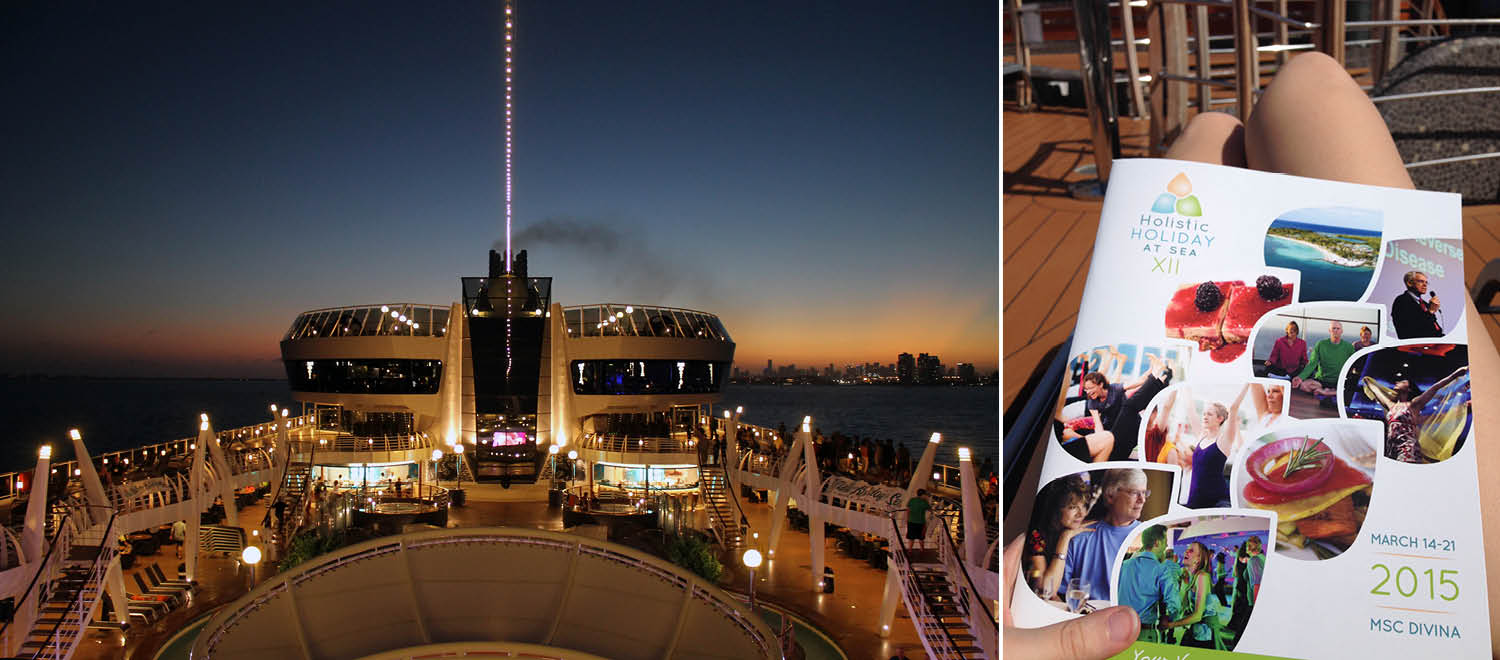 As for the ship, the room was pleasant and the public spaces were well-kept. And I found the staff to be super friendly. No complaints, really. I have only ever been on one other cruise, and it was a major line, so I recognized that this smaller ship wouldn't have all the same amenities. Nevertheless, it held its own.
The Meals
While the open dining buffet and other ship restaurants offered some (but limited) vegan options, the Holistic Holiday at Sea group had a designated dining hall. Each meal comprised of multiple courses in this dining hall. It was a great opportunity to meet others from the group. Without assigned seating, I actually made quite a few friends from these meals alone.
The food, however, was largely disappointing. The presentation was always spectacular. Sadly, with a few exceptions, the flavor was bland. Portions were fairly small as well. If I were to eat at the buffet, I could grab more food and wider variety. But I was curious to see what the chefs would prepare. Lesson learned: count on the buffet for comforting, satiating meals.

Programs and Activities
I am without a doubt a #veganfortheanimals vegan. My primary motivation is to reduce animal suffering. The workshops and activities offered by the Holistic Holiday at Sea were largely health- and fitness-oriented. In fact, I think I personally met only 3 or so other vegans (of the entire group!) who were "ethical vegans" rather than plant-based for their health. I really wish  animal welfare or environmental topics were incorporated into the Holistic Holiday at Sea program. Without this, I ended up skipping most of the planned activities. I did, however, participate in some of the excursions.
Excursions
The Holistic Holiday at Sea program lets you select group-specific excursions, which I joined for two of the ports of call. The first, in Ocho Rios, Jamaica, took guests to a fabulous restaurant with a spectacular view. The food was prepared locally and was so flavorful! This excursion included an afternoon climbing the Dunns River Falls.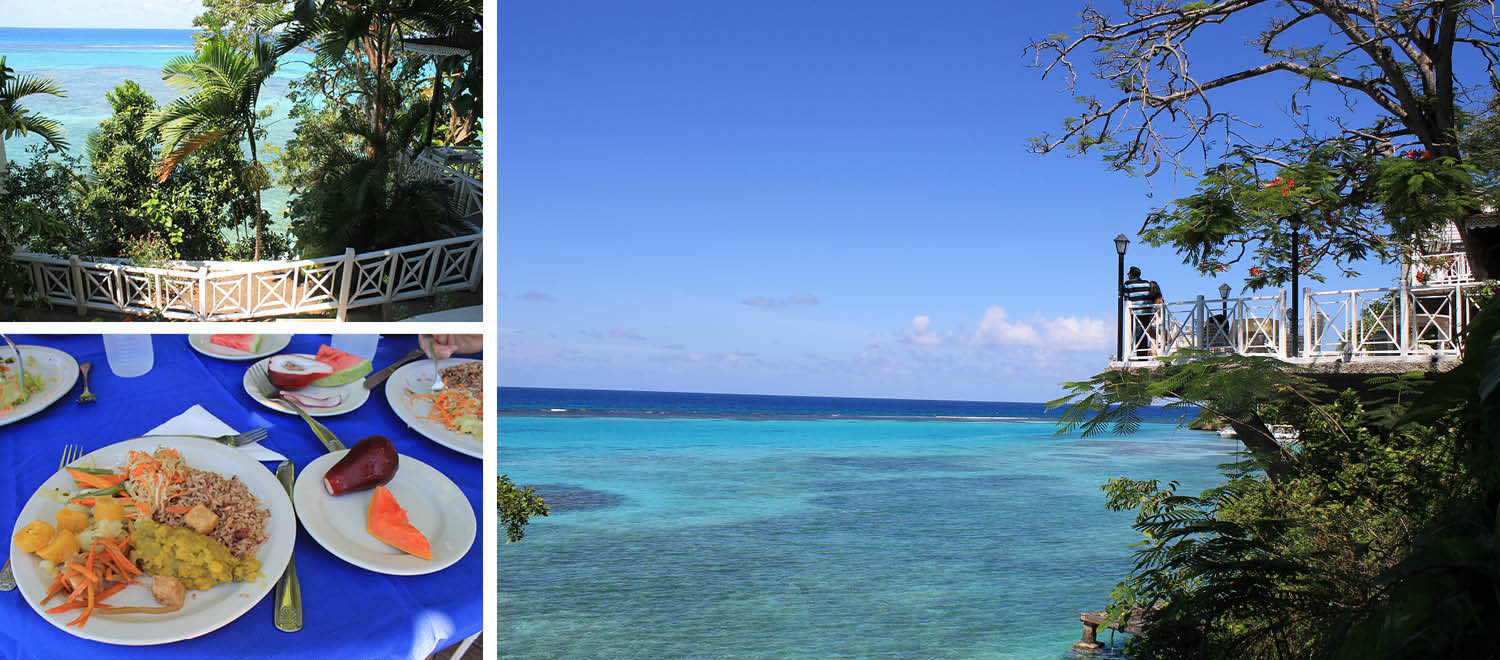 The second Holistic Holiday at Sea excursion I joined was in Playa del Carmen, Mexico. A bus drove participants to the Ruins of Tulum. I must say, the food during this excursion was disappointing. Whereas the Jamaican excursion supplied local fare, this trip provided guests with soggy subs of bland veggies. I anticipated authentic Mexican food, but left wanting. The experience of the ruins, on the other hand, was breathtaking.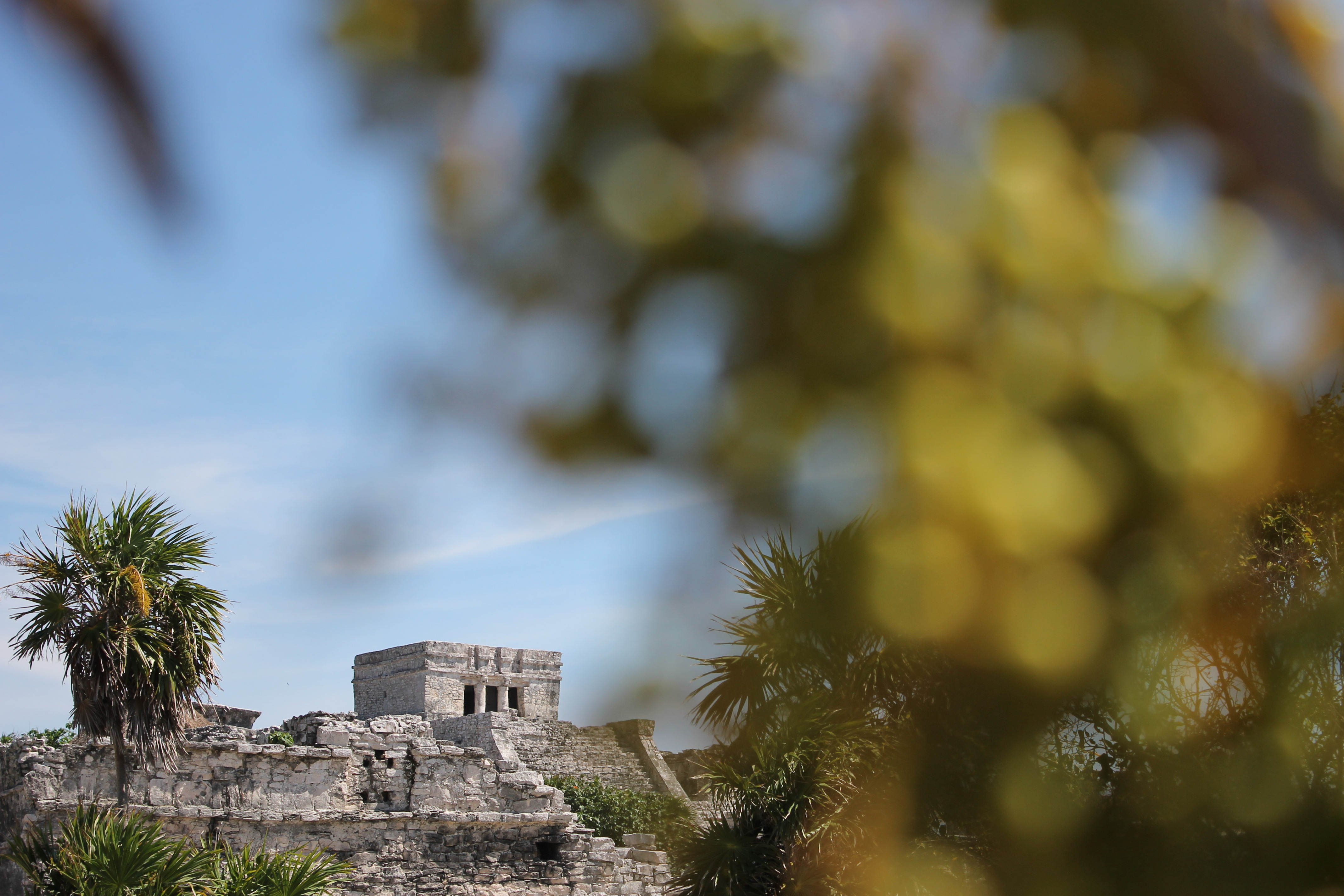 Community
My favorite part of the trip, I must say, was meeting so many new vegans. I ended up connecting with some people from my hometown, who I still see and spend time with, and I met a handful of others who I stay in touch with via Facebook. I even met Colleen Patrick-Goudreau, the author of my favorite cookbook: Color Me Vegan! The morning we anchored at the Cayman Islands, I met two wonderful ladies—Gloria and Elaine (from Canada)—who offered to venture ashore with me, so I wouldn't have to go alone. They were so sweet and I shared my favorite meal of the trip with them at a seafood restaurant (of all places) called The Lobster Pot. On our last port of call, I spent the day with another new friend, Mayra (from Mexico) and it was so fascinating to learn about the vegan journeys of others. During the ship's planned evening outings (like ice cream socials, pizza parties, and dance parties), I met Annabelle (from Australia), Eddie (from California), and Eric (who was living just outside Baltimore at the time).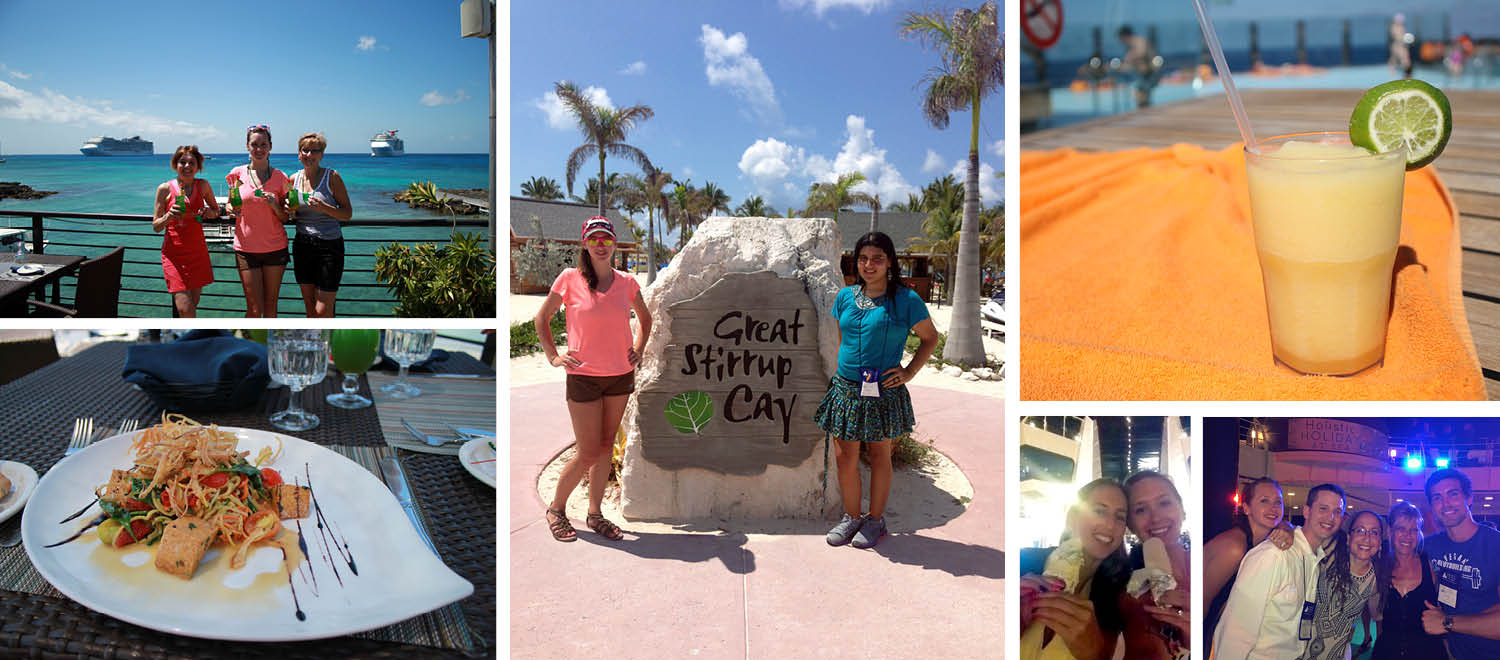 The Troubling Truth
Environmental Impact
I tried to do research to understand the environmental impact, recognizing that cruise travel typically isn't the 'greenest'. From the website, it would seem that the cruise line was very conscious of its footprint, and went so far as to call itself an "eco-friendly cruise company." I felt assured in my decision. I came to realize that my research was too shallow. Apparently, MSC Cruises is ranked among the worst cruise lines for its negative environmental impact. The Friends of the Earth has consistently given MSC an 'F' Grade, with bad marks for sewage treatment, air pollution, and transparency, while no information was provided on water treatment. I am ashamed that I made a rash decision without seeking the right information. But that's not the worst of it.
Staff Mistreatment
As if a negative environmental impact wasn't bad enough, it later came to my attention that MSC is a notoriously horrific employer. Conditions of employment are "slave-like," and the hosts of The Bearded Veganspodcast share the experience of a friend who spoke to the staff, specifically probing about their treatment, to learn about the terrible situations they were trapped in. It's shameful. I suppose I had too much trust in a "vegan" organization to have done this sort of research for its customers. Alas, at this point, the whole thing just disgusts me.
Should You Join a Vegan Cruise?
I'd be lying if I told you I didn't get anything out of this trip. My experience was incredibly rewarding, and I booked this trip at a time when it wasn't uncommon for me to excuse a taste of that one chocolate chip cookie in the office break room, or the slice of cheese pizza that my husband was about to toss out. The trip reaffirmed my commitment to veganism, to the animals, and to myself. I met new lifelong friends. I also found an opportunity to hit "reset," having just finished a stressful period of life (grad school!).
All that being said, the food wasn't anything to write home about, and learning about the environmental and social impacts of my trip has been absolutely devastating. Holistic Holiday at Sea isn't the only vegan cruise option out there; and so, given the options, I'd recommend searching around to find an alternative that might be better for the planet and our fellow human inhabitants.
---